Southwest HVAC News
Cambridgeport Names Mike Ensing for Southeast Territory Manager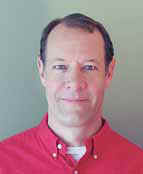 Mike Ensing has recently accepted the position as the Southeast Territory Manager for Cambridgeport. He will be working with clients in Alabama, Arkansas, Georgia, Florida, Mississippi, North Carolina, Oklahoma, South Carolina, Louisiana, Tennessee, and Texas.
Mike has an extensive background in the HVAC industry where he has worked in the commercial and wholesale markets since 1998. A Georgia State University graduate with a degree in Marketing, Mike is a Michigan native who was raised in the Atlanta area after an opportunity to live in Brussels, Belgium with his family. Mike resides in an Atlanta suburb with his wife and three sons.
Cambridgeport is a leading provider in HVAC air management accessories, including rooftop curbs, adapters, and economizers. Their engineers work hand in hand with distributors to offer a wide variety of custom services. Providing short lead times and competitive pricing, they pride themselves on their superior construction quality all made in the USA.
Story continues below ↓
---
advertisement | your ad here
---
Cambridgeport's headquarters are located in Salisbury Massachusetts, where they have over 150,000 square feet of manufacturing and warehousing space. Their modern facilities leverage the latest in CNC metal forming, plasma, and laser cutting technologies.
In the spring of 1999 they opened a Memphis facility. This facility has full manufacturing capabilities, and expands their local service area. This strategically located facility also serves as a distribution point to meet all your "Just-In-Time" inventory and shipping requirements. Their web site address is www.cambridgeport. net. You can contact Mike at 617-438-6223 or by email at mensing@cambridgeport.net.
###