Southwest HVAC News
The R.E. Michel Company Does It Again.
Customer Hunting Trip to Kruger Farms in Minnesota

Every year REM creates and executes numerous promotions. Everything from Tools of the month, Spring and Fall Stock up, Esizzle, Counter Club, and Trips to exotic destinations, just to name a few. This past October, thirteen lucky customers got to participate in an all expenses paid hunting trip to Kruger Farms in Minnesota.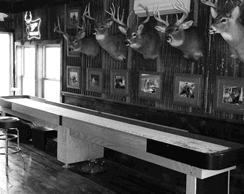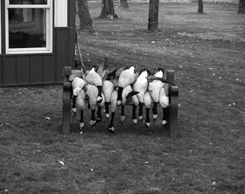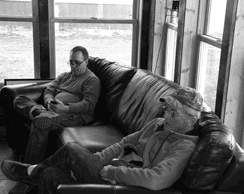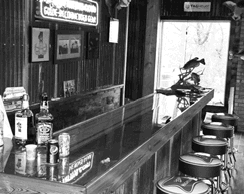 Kruger Farm sits on 1,400 acres located in the prairie pothole region of Western Minnesota near Starbuck. The Farm's distinct landscape was carved by glaciers over ten thousand years ago; its high ridges and accommodating wetlands make for an ideal habitat for pheasant, ducks, geese, and whitetail deer.
Waterfowl and Ringneck Pheasants were hunted during the stay. Ducks and geese were hunted from prairie ponds and harvested corn and soybean fields in layout blinds and Ringneck Pheasants in prairie sloughs, native and restored prairie as far as the eye can see.
Story continues below ↓
---
advertisement | your ad here
---
The hunting was spectacular and every single person that went couldn't stop talking about how great of a trip it was. And the accommodations weren't too shabby either. Guests stayed in a renovated 10 bedroom farm house originally built in 1896, where all guests where provided breakfast lunch and dinner with some of the best bacon wrapped grilled pheasant you can imagine. After hours, many guests choose to hang out in the bar/lounge located directly behind the farm house.
The hospitality of Don Nelson and the whole Kruger farms team was incredible and Don made sure no one went thirsty! And what did these 13 lucky customers have to do in order to go on this trip?? Simply by 1 jug of Honeywell R22 Refrigerant during the promotion dates. That's it! Every purchase of Honeywell R22 Refrigerant at any R.E. Michel branch entered the customer for an opportunity to be randomly drawn to participate.
Just one more example of how being a R.E. Michel Customer can be rewarding. In December, every branch location in the country will be giving away a Kindle Fire for our counter club promotion and many of our Esizzle customers will be cashing in their Michel miles for free gifts for the holidays, both programs designed to reward our customers just for being our customers. Just announced as this article is being written… R.E. Michel customers who qualify and sign up for our company trip will be enjoying 7 days and 6 nights in Maui, Hawaii in 2013.
If you would like to learn more about the current or upcoming promotions going on everyday at R.E. Michel's, contact your local branch manager or sales associate for more details.
###