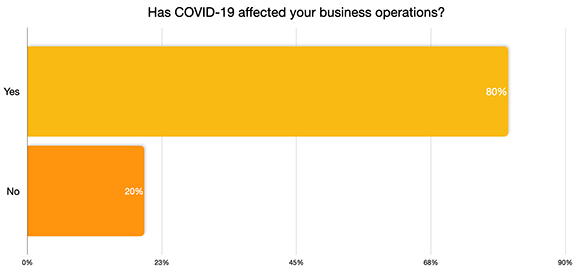 COVID-19 Pandemic: What Local Service Businesses Are Doing.
We are in unprecedented times with COIVD-19 sweeping the nation, leaving many plumbing, HVAC and other home service businesses in a state of uncertainty and hesitant about how best to proceed.
While this pandemic is first and foremost a human tragedy, affecting thousands of people, it is also having a growing impact on the local service business economy.


Nominations Open for Lennox' 2020 Feel The Love Program.
Lennox International is now accepting nominations for its Feel The Love program, which is expanding its focus this year to bring hope and support to medical professionals, essential workers and those on the frontlines of the COVID-19 pandemic. Lennox and its dealers understand these are uniquely challenging times and look forward to benefiting the brave workforce who continues to serve the community every day.
<<read complete story>>



HomeServe Looks Westward for HVAC Expansion, Acquires Phoenix-area Hays Cooling, Heating and Plumbing.
HomeServe USA (HomeServe), a leading provider of service plans, repair and installation services for the home, today announced the acquisition of Phoenix-based Hays Cooling, Heating and Plumbing (Hays). Hays, which has an A+ Better Business Bureau rating, is HomeServe's first HVAC acquisition in Arizona.
<<read complete story>>



Zen Ecosystems & Ferguson HVAC Announce Partnership – Commercial Building Energy Management Applications.
Zen Ecosystems and Ferguson launch partnership providing an intelligent energy management solution targeted at solving commercial energy related challenges and benefiting customers' bottom lines.
<<read complete story>>

Reliant Launches 2020 Beat the Heat Program to Help Houstonians "Stay Cool in Your Home".
Reliant was joined by City of Houston Mayor Sylvester Turner and Harris County Precinct 2 Commissioner Adrian Garcia to officially launch its Beat the Heat program to help residents "Stay Cool in Your Home" and avoid the summer heat while practicing social distancing. <<read complete story>>
New Chillgard VRF Refrigerant Leak Detectors Safeguard Climate Control Systems in Commercial Buildings and Other Facilities.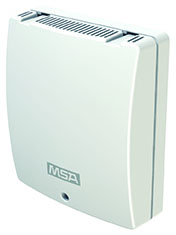 Building engineers and contractors who are installing or maintaining energy-saving Variable Refrigerant Flow (VRF) systems will find the highly reliable Chillgard® VRF Refrigerant Leak Detector with integrated BACNet capability from MSA provides advanced leak detection technology to protect the respiratory safety of building and facility occupants. Designed with MSA's advanced photoacoustic infrared (PAIR) sensing technology, Chillgard VRF Refrigerant Detectors operate with a stable zero baseline. PAIR technology eliminates sensor drift and allows operation for lengthy periods over temperatures ranging from 32-140°F, 0-60°C, and 0-95% relative humidity levels without adjustment or maintenance. <<continue>>